Expert Septic System Service in
Mason County
Pioneer Digging Inc. was established in 1982 in Eastern Washington and relocated to Mason County in 1986. With over 35 years of experience, we are proud to offer a complete line of services related to the excavation industry. With each project we strive to accomplish complete customer satisfaction. We run a professional and competitive business and look forward to working with you. Thank you for considering Pioneer Digging Inc.
Our goal is to provide knowledgable, honest and reliable service to best meet the needs of our customers. As an experienced, licensed on-site sewage system designer, we can assist you with the most appropriate and cost-effective solutions for your septic needs.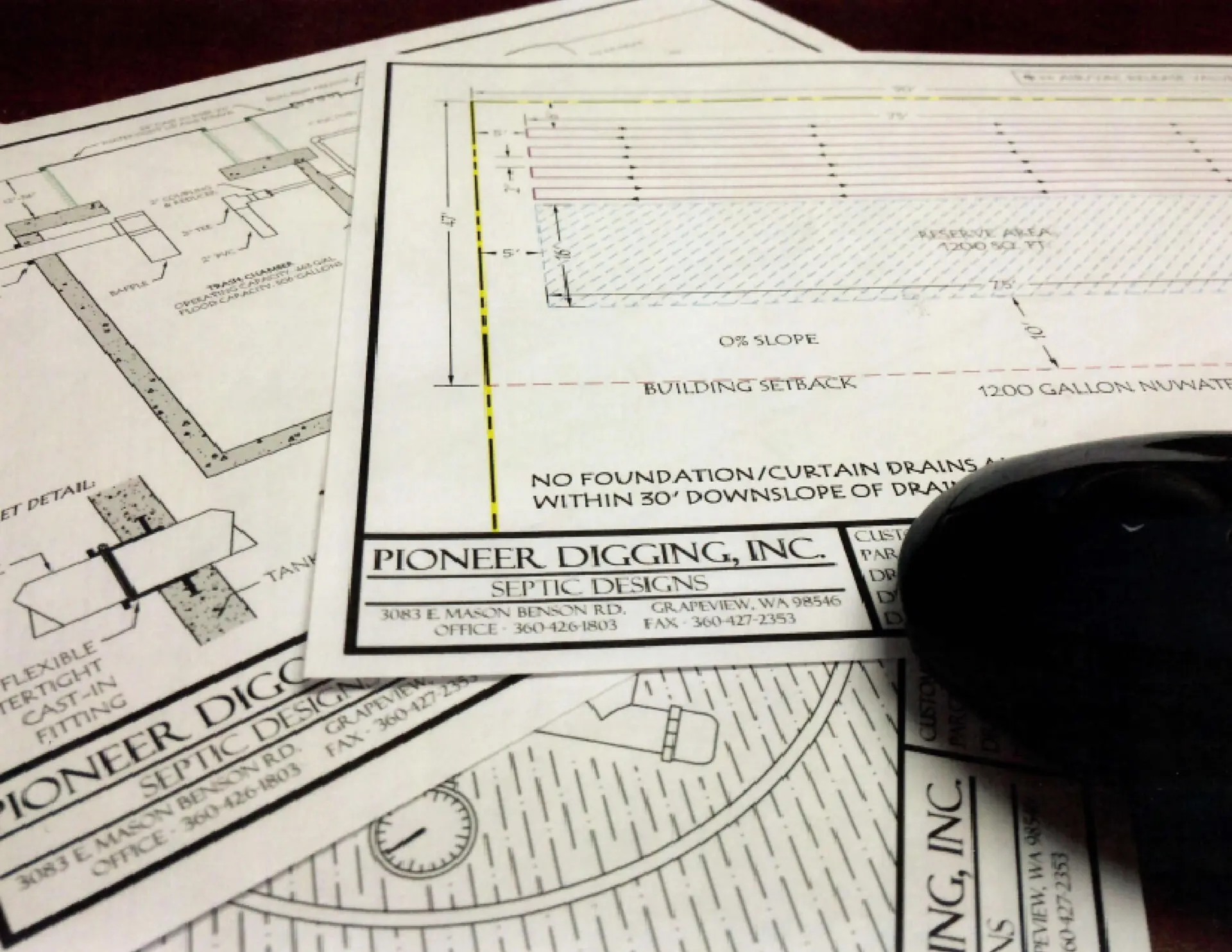 We have been in the business for 40 years and can cater to different customer requirements. We produce quality designs that meet our client's needs, and we follow all state and local regulations. We offer comprehensive solutions to your septic service needs and specialize in on-site design and perk holes.
We do an on-site visit and meet the customer. We then examine and provide information on where the best soil would be and what type of system is needed based on Washington State and local county regulations. Next, we develop the CAD drawing and submit to county. After approval the design can be bid on/installed by a Mason County licensed installer. As the final step, Pioneer Digging will then check the installation and make sure it was installed as per design.